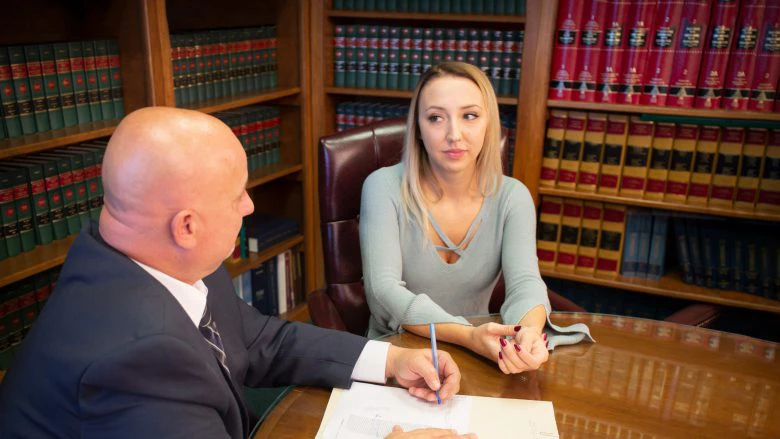 Testimonials
Check out what just a few people have to say about us.
Testimonials
It is our mission to deliver the best legal advice, personal attention and legal representation we can provide to Northern and Central New Yorkers. Our clients are a living testament to that promise. From Syracuse to Canton, from Ontario to Utica and everywhere in between, you will find our satisfied clients. Read more testimonials on Facebook and Avvo.
If you'd like to review us on Google, follow the link to login into your Google Account and leave a 5-star review.
"Dave Phillipone has went above and beyond to help me"
From personal experience I highly recommend oot and associates. Dave Phillipone has went above and beyond to help me with my workers comp claim. He has had 100% communication with me throughout my entire case only being a phone call away any time of day, night or weekend I had a question or concern. I give Dave Philippine and oot and associates 10 stars. I hope I never get hurt again but if I ever do the first call I will make will be to Mr. Phillipone. 100% success!! Thank you sir for everything!
"Your Best Interest"
"Wow, I remember praying for the right Lawyer to represent my Workmens Comp case. I was truly blessed to have David Philippone as my Lawyer. He had the best interest for my long term outcome and with that being said… I can never thank him enough for the wise decision he made for me. David you deserve a 5 star. I have and will continue to be a voice for your ability to deliver. Once again THANK YOU" -Jeanne
"A True Gem in the Business"
"Worked with Dave Philippone, excellent service, a true gem in the business. Knowledgeable, responds to texts and phone calls. Case settled."
"David did not hesitate to help me."
"David Philippone and Densie Crawford of Oot & Associates did a wonderful job in my workers' compensation case. The case was very complicated and David did not hesitate to help me. He worked diligently and effectively, was patient, helpful, and very knowledgeable with the workers' compensation system which resulted in a full resolution of my 6-year-old case. Denise was invaluable with getting information to myself and others and keeping things running smoothly. I recommend this firm and this team without reservation to handle your legal needs. Thank you David and Denise for all of your assistance in my situation. Five stars for me!! – Donna C."
"Dave and his partners were extremely professional."
"Oot & Associates handled my workers' compensation case. Dave and his partners were extremely professional and kept me in the loop and engaged every step of the way. They worked very hard to get me what I deserve and I would highly recommend them!!"
"Not only was I a client, but they made me feel like a friend."
"I cannot say thank you enough to the folks at Oot & Associstes with special thanks to Attorney David Phillipone and Paralegal Marie Podkowinski. Their patience with me and my case was so gratefully appreciated. They took time to listen to my cares and concerns and refused to let me be in the dark regarding anything to do with my case. They were only happy once I was happy. Never was I misled or felt anything less than appreciated by them. Not only was I a client, but they made me feel like a friend… I never felt like a dollar sign. I am extremely pleased with the results I have gotten with them and everything has been explained in Layman's terms which only made this case that much easier. Thank you so much for ALL the time and HELP regarding my case and I will HIGHLY RECOMMEND you and your office to handle any case. Thank you again!!!!"
"Top Shelf People and Service"
"Anyone who has ever dealt with NY State Workers Comp. knows what a pain in the A_s! Well, David Philippone is a GOD. Always did what he said! And if he didn't mean it, he didn't say it. He always made me feel like I mattered. The girls in the office always seemed to know what was going on and never made me feel like I was bothering them. Actually, a joy to talk with. And the few times they didn't have answers, it didn't take long for Dave to be on the line. Top shelf people and service. Blessings and thanks to you all! Hugs reserved for Big Dave."
"Very Professional and Organized"
"Very professional and organized, I had a great experience working and talking with Leah today. Highly recommended to anyone."
"Thank you so very much!"
"Thank you so much for believing in me, fighting for me and being the "voice" for so many. I was ready to give up, but you and my mom made me see this through–Thank You! Please know that you make a difference in peoples' lives and that your grit, tenacity and perseverance shine through. From one Italian to another: 'Gracias.'"
"I Highly Recommend Them"
"The attorney and the associates I dealt with were great and very professional. I highly recommend them."
"I highly recommend Oot and Associates!"
"I had two very complex cases that were handled by Leah Oot with the utmost professionalism. Ms. Oot and her assistant were always available to answer my questions and assist me in anyway I needed. I highly recommend Oot & Associates!"
"These lawyers really helped me out!"
"I can't say enough about this firm. They came highly recommended and they fought for me every step of the way. I have no problems recommending this firm to my friends or family if they get hurt on the job!! They returned my phone calls whenever I called. They took the time to talk with me and answer all my questions. Good firm! No doubt. Five Stars!!"
"Very Professional Job"
"I would just like to thank you both for all your time that you spent on my case, to get me what I really needed badly! This is so much easier now to take care of my financial needs. I can't tell you how much I appreciate it! I will also recommend you guys if I hear of anyone needing these services. Very professional job, I think!"
"With much appreciation, Thank you"
"Not sure where to begin… you've helped me so much for the last 14 years. I've come to think of you as family. Your support and advice has been amazing. Thank you for everything! You've been my rock through this."
"I am thankful for his expertise and guidance."
"David Phillippone is a WC lawyer in the Syracuse area. In my 25+ years in the WC industry, one often runs into obstacles that prevent a timely adjudication of a claimant's case. David has been a contact of mine at the orthopedic practice where I have worked for 14 years. I am pleased to say that David has gone up and beyond for me with guidance to understanding WC Law, how to interpret decisions from the NYS WCB, forwarding pertinent information regarding a client's case, providing updates in the WC world as well as assisting me with a claimant's case for billing purposes. David puts the claimant first and goes the extra mile for his clients. His knowledge of the WC law is unprecedented and I am thankful for his expertise and guidance."
"Excellence"
"Wouldn't trust anyone else, he is organized, efficient, honest and caring. Would recommend 100%!!"
"I can never thank you enough for giving me the life I have today."
"I don't know if you will remember me, but you handled a workman's comp. case for my husband's death. He was a volunteer firefighter. I can never thank you enough for giving me the life I have today. It has been ten years. My health was so bad back then. I think you were afraid I was going to die before the case got settled. I am still on oxygen. I still have natural red hair, I still have COPD. For some reason the BIG Guy is keeping me around, I have mini miracles every day. This year I took a big step. I moved from Auburn, NY to Wesley Chapel, FL. None of this would be possible if you hadn't won my case. My life is good. My son, daughter-in-law and 3 grandchildren live right around the corner from me. I am forever truly grateful to you. May God have many Blessings for you and your family."
"Tops In Their Field"
"Oot & Associates is an excellent Workers' Compensation and Social Security law firm. From the start they were on the job. I had a couple different attorneys to start but ended up with my savior Attorney David Phillipone. I may be a little partial but, in my opinion, he is the best. Not only did he help with my case but was concerned with my welfare. I could go on and on about him. He not only became my lawyer but in the process became a dear friend. You cannot go wrong if you pick this firm!!!"
"Highly Recommend"
"My work injury resulted in a condition that is very difficult to diagnose, and in certain circumstances easily challenged. David still took on my case, even though the odds did not seem in my favor at all. He guided me through every step, always in a professional, courteous and knowledgeable manner. Whenever I had a question, he either emailed or called me back that same day with an answer or advice. He consistently had things taken care of in a timely fashion. He assisted me in winning not only health coverage for my injury, but difference in pay, and now a settlement. I would recommend David to anyone with a workers comp situation. Not only is he incredible, all of the staff at Oot & Associates are as well."
"Our Experience with Lawyer Dave Philippone"
"Mr. Philippone has been our Workers' Comp Lawyer for approximately the last 20 years. He is one of the most ethical hardworking lawyers I have ever dealt with. He and his staff are always available for any questions we may have pertaining to the case at hand. He and his staff keep in touch through the whole process from initial claim to settlement, which is usually a couple years when all is said and done. I can't think of anything he did not do for us, in fact we think so highly of him we have referred many people over the years, and will continue to do so for many years to come I am sure."
"Philippone for The WIN! He is the BEST THERE IS!!!!"
"Mr. Philippone is the best attorney there is when it comes to ins and outs of the workers' comp law. There is no way possible that I would have won my case with any other lawyer. Mr. Philippone was right upfront with me from the start that there was a very slim possibility that I would have a chance on winning my case due to the time that has passed from when I fell on the ice in the poorly lit parking lot at work, and the time of my surgery, for the injury to my neck that left me disabled for life. However, Mr. Philippone won my case by guiding me step by step through the legal process by translating all the legal terminology into plain English for the average person who is not in the legal field to understand.
He has been there for me every step of the way, answered every single question I have had in the past, and has not hesitated to answer any of my questions I have had since he won my case for me. To see Mr. Philippone in action in the courtroom left me speechless the very first time I witnessed him. He anticipated the opposing side and was very well prepared for what they were going to do and say. He certainly does his homework and doesn't go into the courtroom unprepared for anything that may arise. Without Mr. Philippone on my side, I would have lost everything I own and would have been deep in debt in medical bills – especially in prescription costs alone – for the rest of my life, due to an accident that happened at work.
Mr. Philippone knows what questions to ask, when to ask them, and when and how to present all the information to best benefit his clients. Mr. Philippone also has an outstanding team supporting him in the firm, Oot & Associates, that he currently works for! When Mr. Philippone is not available to take a call, the team supporting him is knowledgeable in the cases he is working and can assist as well. They all become like a family while working for YOU at the same time. He is FAIR, TRUSTWORTHY, HONEST, QUICK TO RESPOND TO CORRESPONDENCE, UPFRONT AND COMPASSIONATE about all the work he does. On a scale of 1-10 on a referral rating – he gets a 15+. He is definitely the lawyer you want on your side! I owe him everything for being where I am today, for keeping my family in tack, and keeping me in my house that I have worked so hard to get. Thank you from the bottom of my heart, Mr. David J. Philippone for everything! You are the Best!"
"Excellence"
"David Philippone has the most integrity of any attorney I have ever worked with. He is intelligent, organized, honest and dedicated but most important he is compassionate and truly cares for his clients. I wouldn't trust anyone else with my legal needs."
"Thank you for all the work you and your firm did for me... and my family."
"Your knowledge and attentiveness to every detail was amazing. I had NO IDEA where to start or what to do, but I put my trust into your hands and it proved to be a great thing to do. God Bless you and everyone there at Oot & Associates."
"Dave Philippone not just my attorney, but my friend"
"I just wanted to take a moment and tell you how incredibly blessed I am to have Dave Philippone as my attorney. Dave's character and impeccable reputation speak for themselves! I first met Dave and his family about 10 years ago when I sold him a piano for his daughter and I'm glad for that meeting. I say that because I didn't know then how much I would need him now. He has literally saved my life and my family's as well. Because of his pit bull mentality in the courtroom my family has survived a life-altering injury! Because of Dave my family has remained intact through circumstances that have torn others apart. Dave has constantly fought for me even when I thought it was impossible! He has never turned away from any question, nor missed a single phone call! During one of the darkest times in my life I couldn't ask for a better person to stand and fight with than Dave!
Dave has made going through this season as easy as possible. I have and will continue to respect and recommend Dave Philippone to anyone who has to go through a work related injury, because there is no one more qualified and no one better to have on your side! Thank you Dave for everything you have done for me and my family! We could not have made it this far without you! Thank you for continuing to stand and fight with me! We have claimed many victories together and I am confident we will continue to do just that!"